Campbell Soup (CPB) Declares $0.35 Quarterly Dividend
Campbell Soup (NYSE:CPB) announced a quarterly dividend on Wednesday, March 21st, RTT News reports. Shareholders of record on Wednesday, April 11th will be given a dividend of 0.35 per share on Monday, April 30th. This represents a $1.40 dividend on an annualized basis and a yield of 3.32%.
Campbell Soup has increased its dividend by an average of 3.9% annually over the last three years and has raised its dividend annually for the last 2 consecutive years. Campbell Soup has a dividend payout ratio of 47.5% indicating that its dividend is sufficiently covered by earnings. Research analysts expect Campbell Soup to earn $3.21 per share next year, which means the company should continue to be able to cover its $1.40 annual dividend with an expected future payout ratio of 43.6%.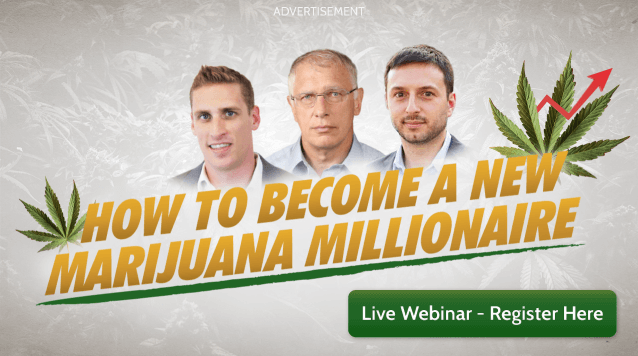 CPB stock traded down $0.95 during midday trading on Wednesday, reaching $42.17. The company's stock had a trading volume of 4,268,646 shares, compared to its average volume of 3,064,723. The company has a quick ratio of 0.35, a current ratio of 0.64 and a debt-to-equity ratio of 1.15. The firm has a market capitalization of $13,106.46, a P/E ratio of 12.12, a price-to-earnings-growth ratio of 2.66 and a beta of 0.38. Campbell Soup has a 12 month low of $40.99 and a 12 month high of $59.14.
Campbell Soup (NYSE:CPB) last released its quarterly earnings data on Friday, February 16th. The company reported $1.00 earnings per share for the quarter, beating analysts' consensus estimates of $0.81 by $0.19. The company had revenue of $2.18 billion for the quarter, compared to the consensus estimate of $2.16 billion. Campbell Soup had a return on equity of 54.10% and a net margin of 13.41%. The company's quarterly revenue was up .4% on a year-over-year basis. During the same period in the previous year, the business earned $0.91 earnings per share. equities analysts expect that Campbell Soup will post 3.1 EPS for the current year.
In other news, SVP Carlos Barroso sold 4,300 shares of Campbell Soup stock in a transaction that occurred on Thursday, December 21st. The shares were sold at an average price of $48.86, for a total value of $210,098.00. Following the completion of the transaction, the senior vice president now owns 29,119 shares in the company, valued at $1,422,754.34. The transaction was disclosed in a filing with the Securities & Exchange Commission, which is accessible through this hyperlink. Also, Director Randall W. Larrimore sold 2,242 shares of Campbell Soup stock in a transaction that occurred on Wednesday, December 27th. The shares were sold at an average price of $48.69, for a total transaction of $109,162.98. The disclosure for this sale can be found here. Insiders sold 8,784 shares of company stock valued at $428,424 in the last quarter. 37.20% of the stock is currently owned by corporate insiders.
A number of research firms have weighed in on CPB. Piper Jaffray Companies downgraded Campbell Soup from a "neutral" rating to an "underweight" rating and set a $59.00 price objective on the stock. in a report on Wednesday, February 28th. Morgan Stanley decreased their price objective on Campbell Soup from $49.00 to $46.00 and set an "underweight" rating on the stock in a report on Tuesday, February 20th. JPMorgan Chase & Co. reaffirmed an "overweight" rating and set a $48.00 price objective (down from $50.00) on shares of Campbell Soup in a report on Tuesday, February 20th. Wolfe Research began coverage on Campbell Soup in a report on Friday, January 26th. They set a "market perform" rating on the stock. Finally, Zacks Investment Research raised Campbell Soup from a "sell" rating to a "hold" rating in a report on Tuesday, January 23rd. Seven analysts have rated the stock with a sell rating, six have assigned a hold rating and two have assigned a buy rating to the company's stock. The company currently has an average rating of "Hold" and a consensus target price of $50.27.
Campbell Soup announced that its board has authorized a share repurchase plan on Monday, December 18th that authorizes the company to buyback outstanding shares. This buyback authorization authorizes the company to purchase shares of its stock through open market purchases. Shares buyback plans are typically a sign that the company's management believes its shares are undervalued.
WARNING: "Campbell Soup (CPB) Declares $0.35 Quarterly Dividend" was first published by Watch List News and is the property of of Watch List News. If you are reading this article on another domain, it was illegally stolen and reposted in violation of US and international trademark & copyright legislation. The legal version of this article can be read at https://www.watchlistnews.com/campbell-soup-cpb-declares-0-35-quarterly-dividend/1954325.html.
About Campbell Soup
Campbell Soup Company, together with its subsidiaries, manufactures and markets food and beverage products. It operates through three segments: Americas Simple Meals and Beverages; Global Biscuits and Snacks; and Campbell Fresh. The Americas Simple Meals and Beverages segment engages in the retail and food service of Campbell's condensed and ready-to-serve soups; Swanson broth and stocks; Prego pasta sauces; Pace Mexican sauces; Campbell's gravies, pastas, beans, and dinner sauces; Swanson canned poultry; Plum food and snacks; V8 juices and beverages; and Campbell's tomato juices.
Receive News & Ratings for Campbell Soup Daily - Enter your email address below to receive a concise daily summary of the latest news and analysts' ratings for Campbell Soup and related companies with MarketBeat.com's FREE daily email newsletter.