Cae Inc (CAE) Receives $22.00 Consensus Price Target from Brokerages
Shares of Cae Inc (NYSE:CAE) (TSE:CAE) have been assigned an average recommendation of "Hold" from the seven ratings firms that are covering the stock, MarketBeat.com reports. Two investment analysts have rated the stock with a sell recommendation, two have assigned a hold recommendation and three have given a buy recommendation to the company. The average 1 year price objective among analysts that have updated their coverage on the stock in the last year is $22.00.
A number of research analysts have recently commented on CAE shares. Royal Bank of Canada raised CAE from a "sector perform" rating to an "outperform" rating in a report on Monday, February 12th. ValuEngine lowered CAE from a "buy" rating to a "hold" rating in a report on Thursday, November 30th. Finally, Zacks Investment Research lowered CAE from a "hold" rating to a "sell" rating in a report on Tuesday, January 9th.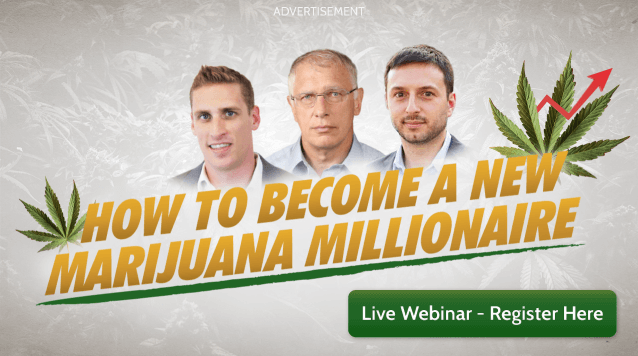 Shares of CAE stock traded up $0.03 on Friday, hitting $18.22. The stock had a trading volume of 257,734 shares, compared to its average volume of 249,514. The firm has a market capitalization of $4,867.65, a price-to-earnings ratio of 19.99, a price-to-earnings-growth ratio of 2.17 and a beta of 0.77. The company has a debt-to-equity ratio of 0.54, a current ratio of 1.52 and a quick ratio of 1.23. CAE has a 52 week low of $14.53 and a 52 week high of $19.11.
CAE (NYSE:CAE) (TSE:CAE) last issued its quarterly earnings results on Friday, February 9th. The aerospace company reported $0.22 EPS for the quarter, meeting analysts' consensus estimates of $0.22. The company had revenue of $704.40 million for the quarter, compared to analyst estimates of $729.98 million. CAE had a return on equity of 13.03% and a net margin of 11.31%. The company's quarterly revenue was up 3.2% compared to the same quarter last year. During the same period last year, the company earned $0.26 earnings per share. research analysts expect that CAE will post 0.84 earnings per share for the current fiscal year.
The company also recently announced a quarterly dividend, which will be paid on Friday, March 30th. Investors of record on Thursday, March 15th will be issued a dividend of $0.071 per share. This is a positive change from CAE's previous quarterly dividend of $0.07. This represents a $0.28 dividend on an annualized basis and a yield of 1.56%. The ex-dividend date of this dividend is Wednesday, March 14th. CAE's payout ratio is presently 31.87%.
CAE declared that its board has initiated a share repurchase program on Friday, February 9th that permits the company to buyback 5,350,000 outstanding shares. This buyback authorization permits the aerospace company to repurchase shares of its stock through open market purchases. Shares buyback programs are usually an indication that the company's leadership believes its shares are undervalued.
Large investors have recently added to or reduced their stakes in the stock. Financial Gravity Companies Inc. acquired a new position in CAE during the fourth quarter worth about $132,000. OLD Mutual Customised Solutions Proprietary Ltd. grew its holdings in CAE by 59.6% during the fourth quarter. OLD Mutual Customised Solutions Proprietary Ltd. now owns 13,657 shares of the aerospace company's stock worth $255,000 after acquiring an additional 5,100 shares during the period. Dean Capital Investments Management LLC acquired a new position in CAE during the fourth quarter worth about $338,000. Picton Mahoney Asset Management acquired a new position in CAE during the fourth quarter worth about $493,000. Finally, Port Capital LLC acquired a new position in CAE during the fourth quarter worth about $511,000. 52.09% of the stock is currently owned by hedge funds and other institutional investors.
COPYRIGHT VIOLATION WARNING: This news story was first published by Watch List News and is the property of of Watch List News. If you are viewing this news story on another publication, it was stolen and reposted in violation of United States & international copyright and trademark law. The legal version of this news story can be accessed at https://www.watchlistnews.com/cae-inc-cae-receives-22-00-consensus-price-target-from-brokerages/1952758.html.
About CAE
CAE Inc provides training for the civil aviation, defense and security, and healthcare markets. The Company designs and integrates training solutions. It operates through three segments: Civil Aviation Training Solutions, Defense and Security, and Healthcare. The Company provides training solutions for flight, cabin, maintenance and ground personnel in commercial, business and helicopter aviation, a range of flight simulation training devices, as well as ab initio pilot training and crew sourcing services.
Receive News & Ratings for CAE Daily - Enter your email address below to receive a concise daily summary of the latest news and analysts' ratings for CAE and related companies with MarketBeat.com's FREE daily email newsletter.