Biodel Inc. (ALBO) Expected to Announce Earnings of -$0.78 Per Share
Brokerages expect Biodel Inc. (NASDAQ:ALBO) to report earnings per share (EPS) of ($0.78) for the current fiscal quarter, Zacks reports. Zero analysts have provided estimates for Biodel's earnings, with the lowest EPS estimate coming in at ($0.81) and the highest estimate coming in at ($0.75). The company is expected to issue its next quarterly earnings report on Monday, January 1st.
According to Zacks, analysts expect that Biodel will report full year earnings of ($3.43) per share for the current fiscal year, with EPS estimates ranging from ($3.49) to ($3.38). For the next year, analysts forecast that the business will report earnings of ($2.97) per share, with EPS estimates ranging from ($3.91) to ($2.34). Zacks' EPS averages are an average based on a survey of sell-side analysts that follow Biodel.
A number of equities analysts have commented on ALBO shares. Roth Capital started coverage on Biodel in a research note on Wednesday, November 15th. They issued a "buy" rating and a $92.00 price target on the stock. Zacks Investment Research raised Biodel from a "hold" rating to a "buy" rating and set a $30.00 price target on the stock in a research note on Wednesday, October 25th. Wedbush reaffirmed an "outperform" rating and issued a $58.00 price target on shares of Biodel in a research note on Monday, September 11th. ValuEngine cut Biodel from a "hold" rating to a "sell" rating in a research note on Monday, October 2nd. Finally, Needham & Company LLC reissued a "buy" rating on shares of Biodel in a research note on Thursday, October 26th. One investment analyst has rated the stock with a sell rating, one has issued a hold rating and six have given a buy rating to the company. The company presently has an average rating of "Buy" and an average target price of $53.75.
In other news, major shareholder Plc Astrazeneca sold 500,000 shares of the business's stock in a transaction that occurred on Friday, December 1st. The stock was sold at an average price of $21.40, for a total transaction of $10,700,000.00. The transaction was disclosed in a legal filing with the SEC, which is available through the SEC website. 22.30% of the stock is currently owned by insiders.
An institutional investor recently raised its position in Biodel stock. Renaissance Technologies LLC grew its stake in Biodel Inc. (NASDAQ:ALBO) by 0.5% during the 1st quarter, according to its most recent disclosure with the Securities and Exchange Commission. The institutional investor owned 149,632 shares of the biopharmaceutical company's stock after acquiring an additional 794 shares during the quarter. Renaissance Technologies LLC's holdings in Biodel were worth $3,591,000 at the end of the most recent quarter. Institutional investors own 29.22% of the company's stock.
Shares of Biodel (NASDAQ ALBO) traded up $0.16 during trading on Monday, reaching $24.91. The company's stock had a trading volume of 73,206 shares, compared to its average volume of 26,840. Biodel has a 1-year low of $15.31 and a 1-year high of $29.20.
WARNING: This story was published by Watch List News and is owned by of Watch List News. If you are reading this story on another publication, it was stolen and republished in violation of US and international copyright & trademark legislation. The correct version of this story can be read at https://www.watchlistnews.com/biodel-inc-albo-expected-to-announce-earnings-of-0-78-per-share/1750458.html.
Biodel Company Profile
Biodel Inc is a specialty biopharmaceutical company. The Company focuses on the development and commercialization of treatments for diabetes. The Company is engaged in developing product candidates by applying its formulation technologies to existing drugs. The Company is engaged in developing room temperature stable glucagon presentations for use as a rescue treatment for diabetes patients experiencing severe hypoglycemia.
Get a free copy of the Zacks research report on Biodel (ALBO)
For more information about research offerings from Zacks Investment Research, visit Zacks.com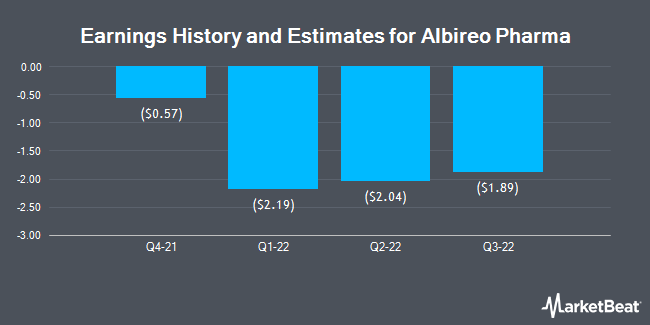 Receive News & Ratings for Biodel Inc. Daily - Enter your email address below to receive a concise daily summary of the latest news and analysts' ratings for Biodel Inc. and related companies with Analyst Ratings Network's FREE daily email newsletter.