BG Staffing, Inc. (NYSE:BGSF) Short Interest Update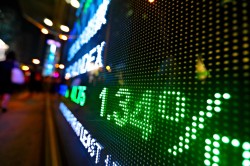 BG Staffing, Inc. (NYSE:BGSF) saw a large decrease in short interest during the month of September. As of September 30th, there was short interest totalling 165,700 shares, a decrease of 18.1% from the September 15th total of 202,400 shares. Based on an average daily trading volume, of 82,800 shares, the short-interest ratio is currently 2.0 days. Currently, 1.7% of the company's stock are short sold.
NYSE:BGSF opened at $9.06 on Friday. The company has a debt-to-equity ratio of 0.61, a current ratio of 2.17 and a quick ratio of 2.17. The stock has a market capitalization of $93.38 million, a price-to-earnings ratio of 26.65, a PEG ratio of 0.55 and a beta of 1.92. BG Staffing has a 1-year low of $5.69 and a 1-year high of $22.38.
BG Staffing (NYSE:BGSF) last issued its quarterly earnings results on Wednesday, August 5th. The company reported $0.16 EPS for the quarter, topping the consensus estimate of $0.05 by $0.11. BG Staffing had a net margin of 1.27% and a return on equity of 20.86%. The business had revenue of $62.60 million for the quarter, compared to analysts' expectations of $60.89 million. As a group, sell-side analysts expect that BG Staffing will post 0.89 earnings per share for the current fiscal year.
Separately,
ValuEngine
cut shares of BG Staffing from a "sell" rating to a "strong sell" rating in a research report on Tuesday, October 13th.
About BG Staffing
BG Staffing, Inc provides workforce solutions and placement services in the United States. It operates through three segments: Real Estate, Professional, and Light Industrial. The Real Estate segment provides office and maintenance field talent to various apartment communities and commercial buildings through 56 branch offices in 29 states.
Featured Article: Market Indexes
Receive News & Ratings for BG Staffing Daily - Enter your email address below to receive a concise daily summary of the latest news and analysts' ratings for BG Staffing and related companies with MarketBeat.com's FREE daily email newsletter.