Atossa Genetics Inc (ATOS) Short Interest Update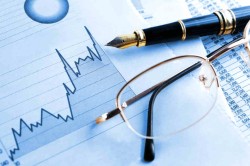 Atossa Genetics Inc (NASDAQ:ATOS) was the target of a large growth in short interest during the month of February. As of February 15th, there was short interest totalling 2,972,029 shares, a growth of 44.9% from the January 31st total of 2,051,316 shares. Based on an average trading volume of 7,814,091 shares, the days-to-cover ratio is presently 0.4 days. Approximately 10.2% of the shares of the stock are sold short.
Atossa Genetics (NASDAQ:ATOS) opened at $0.70 on Friday. The firm has a market capitalization of $21.66, a PE ratio of -0.37 and a beta of 3.01. Atossa Genetics has a one year low of $0.22 and a one year high of $1.65.
Separately, Maxim Group began coverage on Atossa Genetics in a research note on Friday, January 26th. They issued a "buy" rating and a $2.00 target price on the stock.
COPYRIGHT VIOLATION NOTICE: "Atossa Genetics Inc (ATOS) Short Interest Update" was reported by Watch List News and is owned by of Watch List News. If you are reading this news story on another domain, it was copied illegally and republished in violation of U.S. & international copyright & trademark law. The original version of this news story can be read at https://www.watchlistnews.com/atossa-genetics-inc-atos-short-interest-update/1905867.html.
Atossa Genetics Company Profile
Atossa Genetics Inc is a clinical-stage pharmaceutical company focused on the development of therapeutics and delivery methods for the treatment of breast cancer and other breast conditions. The Company's leading program uses its intraductal microcatheters, which deliver pharmaceuticals through the breast ducts.
Receive News & Ratings for Atossa Genetics Daily - Enter your email address below to receive a concise daily summary of the latest news and analysts' ratings for Atossa Genetics and related companies with MarketBeat.com's FREE daily email newsletter.