Athabasca Minerals Inc. (ABM) Director Donald Paulencu Buys 100,000 Shares of Stock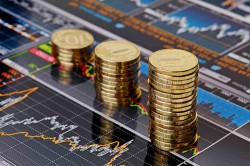 Athabasca Minerals Inc. (CVE:ABM) Director Donald Paulencu bought 100,000 shares of the company's stock in a transaction that occurred on Wednesday, June 13th. The shares were acquired at an average cost of C$0.18 per share, with a total value of C$18,000.00.
CVE:ABM traded up C$0.01 during trading hours on Thursday, hitting C$0.19. The stock had a trading volume of 42,631 shares, compared to its average volume of 52,761. Athabasca Minerals Inc. has a 1-year low of C$0.12 and a 1-year high of C$0.27.
About Athabasca Minerals
Athabasca Minerals Inc engages in the acquisition, exploration, and development of aggregates and industrial minerals in north-eastern Alberta, Canada. It primarily explores for various industrial minerals, such as sand, gravel, granite, silica sand, salt, and other minerals. The company manages the Susan Lake Gravel Pit covering 2,379.5 hectares on behalf of the Government of Alberta located to the North of Fort McMurray.
Receive News & Ratings for Athabasca Minerals Daily - Enter your email address below to receive a concise daily summary of the latest news and analysts' ratings for Athabasca Minerals and related companies with MarketBeat.com's FREE daily email newsletter.