Analysts Set Expectations for TeraGo Inc.'s FY2017 Earnings (TGO)
TeraGo Inc. (TSE:TGO) – Research analysts at Desjardins cut their FY2017 earnings estimates for TeraGo in a note issued to investors on Wednesday. Desjardins analyst M. Yaghi now expects that the company will post earnings per share of ($0.27) for the year, down from their previous estimate of ($0.23). Desjardins has a "Hold" rating on the stock. Desjardins also issued estimates for TeraGo's Q4 2017 earnings at ($0.05) EPS and FY2018 earnings at ($0.17) EPS.
ILLEGAL ACTIVITY WARNING: "Analysts Set Expectations for TeraGo Inc.'s FY2017 Earnings (TGO)" was first published by Watch List News and is the sole property of of Watch List News. If you are viewing this story on another publication, it was copied illegally and reposted in violation of U.S. & international trademark and copyright laws. The legal version of this story can be viewed at https://www.watchlistnews.com/analysts-set-expectations-for-terago-inc-s-fy2017-earnings-tgo/1703640.html.
Separately, TD Securities lowered shares of TeraGo from a "buy" rating to a "hold" rating and cut their price target for the stock from C$6.00 to C$5.50 in a report on Monday, August 14th.
TeraGo (TSE:TGO) opened at C$4.25 on Monday. TeraGo has a 12 month low of C$3.60 and a 12 month high of C$5.16.
TeraGo Company Profile
Terago Inc, through its subsidiaries, provides businesses across Canada with data and voice communications services, data center colocation and hosting services through its approximately seven data centers, as well as cloud Infrastructure as a Service (IaaS) computing and storage solutions. With respect to its data and voice communications services, the Company owns and operates a carrier-grade, MultiProtocol Label Switching (MPLS)-enabled fixed wireless, Internet protocol (IP) communications network in Canada targeting businesses that require Internet access and data connectivity services.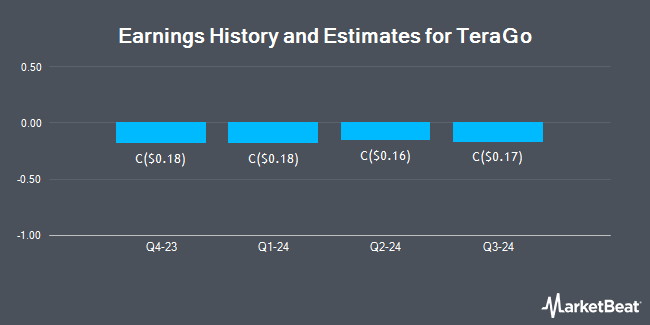 Receive News & Ratings for TeraGo Inc. Daily - Enter your email address below to receive a concise daily summary of the latest news and analysts' ratings for TeraGo Inc. and related companies with Analyst Ratings Network's FREE daily email newsletter.