Analysts Set Avid Bioservices Inc (CDMO) Price Target at $4.00
Shares of Avid Bioservices Inc (NASDAQ:CDMO) have earned an average recommendation of "Buy" from the six ratings firms that are covering the company, MarketBeat reports. One investment analyst has rated the stock with a sell recommendation, one has assigned a hold recommendation and four have given a buy recommendation to the company. The average 1-year target price among analysts that have covered the stock in the last year is $4.00.
A number of research analysts have recently commented on the company. Noble Financial reaffirmed a "buy" rating on shares of Avid Bioservices in a research report on Tuesday, December 12th. Wells Fargo assumed coverage on Avid Bioservices in a research report on Thursday, March 15th. They set an "outperform" rating on the stock. First Analysis assumed coverage on Avid Bioservices in a research report on Tuesday, March 13th. They set an "overweight" rating and a $4.00 price target on the stock. Zacks Investment Research raised Avid Bioservices from a "sell" rating to a "hold" rating in a research report on Tuesday, February 27th. Finally, ValuEngine cut Avid Bioservices from a "hold" rating to a "sell" rating in a research report on Friday, December 1st.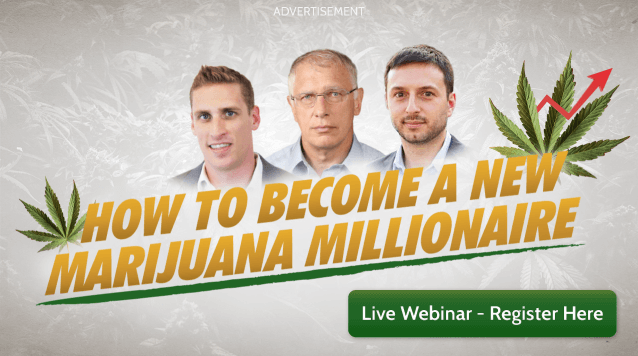 In related news, Director Mark R. Bamforth acquired 50,000 shares of the firm's stock in a transaction that occurred on Thursday, February 15th. The shares were bought at an average cost of $2.25 per share, for a total transaction of $112,500.00. The transaction was disclosed in a legal filing with the SEC, which is accessible through the SEC website. Insiders own 2.53% of the company's stock.
Shares of
CDMO stock
remained flat at $$2.50 during midday trading on Thursday. 239,739 shares of the company's stock traded hands, compared to its average volume of 331,540. Avid Bioservices has a 1 year low of $2.24 and a 1 year high of $5.78. The stock has a market cap of $138.88, a PE ratio of -3.09 and a beta of 2.43.
Avid Bioservices (NASDAQ:CDMO) last issued its quarterly earnings results on Monday, March 12th. The biopharmaceutical company reported ($0.23) EPS for the quarter, missing analysts' consensus estimates of ($0.14) by ($0.09). Avid Bioservices had a negative net margin of 46.62% and a negative return on equity of 57.49%. The firm had revenue of $6.82 million for the quarter, compared to analysts' expectations of $8.95 million. research analysts anticipate that Avid Bioservices will post -0.67 EPS for the current year.
The company also recently declared a dividend, which will be paid on Monday, April 2nd. Stockholders of record on Monday, March 19th will be given a dividend of $0.6563 per share. The ex-dividend date of this dividend is Friday, March 16th.
ILLEGAL ACTIVITY WARNING: "Analysts Set Avid Bioservices Inc (CDMO) Price Target at $4.00" was first published by Watch List News and is the sole property of of Watch List News. If you are reading this piece on another website, it was illegally stolen and reposted in violation of US & international copyright & trademark laws. The correct version of this piece can be read at https://www.watchlistnews.com/analysts-set-avid-bioservices-inc-cdmo-price-target-at-4-00/1958285.html.
About Avid Bioservices
Avid Bioservices, Inc, formerly Peregrine Pharmaceuticals, Inc, is a biopharmaceutical company. The Company is engaged in providing contract manufacturing services for third party customers on a fee-for-service basis while also supporting its internal drug development efforts. The Company delivers pharmaceutical products through its contract manufacturing business and through licensing its development-stage immunotherapy products.
Receive News & Ratings for Avid Bioservices Daily - Enter your email address below to receive a concise daily summary of the latest news and analysts' ratings for Avid Bioservices and related companies with MarketBeat.com's FREE daily email newsletter.