3i Group plc (III) Given Average Rating of "Buy" by Analysts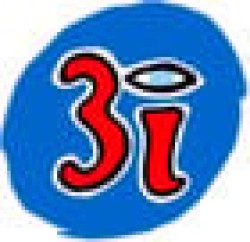 Shares of 3i Group plc (LON:III) have been assigned an average recommendation of "Buy" from the seven research firms that are presently covering the firm, Marketbeat Ratings reports. Three equities research analysts have rated the stock with a hold rating and four have given a buy rating to the company. The average twelve-month price objective among analysts that have covered the stock in the last year is GBX 970 ($13.40).
Several brokerages have recently weighed in on III. Societe Generale reissued a "buy" rating and set a GBX 1,020 ($14.09) price target on shares of 3i Group in a research report on Friday, November 17th. Canaccord Genuity reissued a "buy" rating and set a GBX 1,030 ($14.23) price target on shares of 3i Group in a research report on Tuesday, January 2nd.
Shares of 3i Group (III) traded up GBX 2.10 ($0.03) during mid-day trading on Tuesday, hitting GBX 9.06 ($0.13). 2,508,740 shares of the stock traded hands, compared to its average volume of 2,190,000. The firm has a market cap of $8,810.00 and a PE ratio of 7.08. 3i Group has a 1 year low of GBX 691.50 ($9.55) and a 1 year high of GBX 975 ($13.47).
WARNING: This news story was published by Watch List News and is the sole property of of Watch List News. If you are accessing this news story on another site, it was stolen and reposted in violation of U.S. & international copyright laws. The correct version of this news story can be read at https://www.watchlistnews.com/3i-group-plc-iii-receives-gbx-969-17-consensus-target-price-from-analysts/1855626.html.
3i Group Company Profile
3i Group plc is an investment company with approximately three complementary businesses, Private Equity, Infrastructure and Debt Management, specializing in core investment markets in northern Europe and North America. The Company's Private Equity business includes investment and asset management to generate capital returns, and is focused on consumer, industrial and business services sectors.
Receive News & Ratings for 3i Group Daily - Enter your email address below to receive a concise daily summary of the latest news and analysts' ratings for 3i Group and related companies with MarketBeat.com's FREE daily email newsletter.